AP -05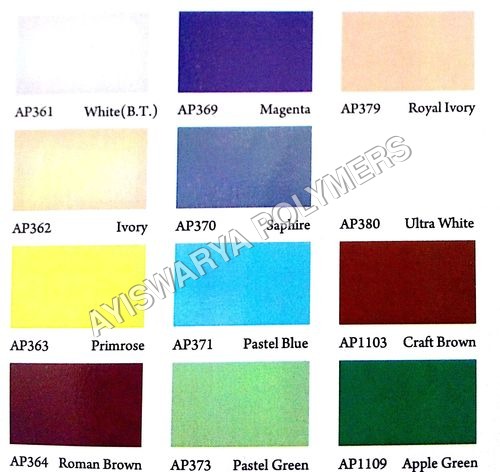 AP -05
Product Description
Ayiswarya Polymers is a poineer pigment manufacturer in india. Our company is noted for excellent pigments used by composite industry.
Our FRP has engaged vast infrastrutural base and technical know how to make our fineshed products more useful and multi applicable.Our pigments are for general moulding,sheet & dough moulding compound,poltrusion,RTM,compression moulding etc.
Our FRP has a state of the art lab facility equiped with modern instruments to assure the quality of each of production and to develop customer specified colours.
Our FRP accelerates customer satisfaction by providing best quality product and services. our swift and timely delivery system involving logistic facilities enable us to reach out to our customers within the least time frame.