CP -01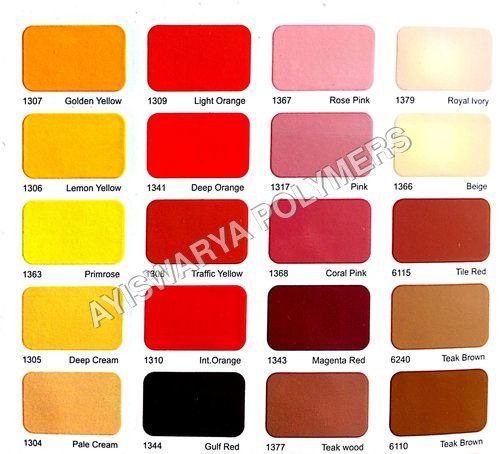 CP -01
Product Description
CP pigments manufactured by own by Ayiswarya Polymers,are dispersion of dry pigments in an unsaturated /nan styrenated polyester resin.They are used for colouring Fiberglass Reinforced Plastics(FRP). The Pigment paste combines chemically with the moulding grades of polyester resin during curing.
CP Pigmentsare known for their excellent discription,good compatibility ,colour uniformity and freedom from streaking on moulded surfaces.
CP Pigments have excellent stability in storage and the minimum guaranteed shelf life is 6 months. Storage below 25 C is recommended for longer shelf life.